After all the excitement of finding out I was pregnant, a little bit of me was worried about how was I going to dress my changing shape.  I feel bad actually saying that as I'm sure people believe (and I do too!) that the little bundle of joy I will be getting at the end of the 40 weeks makes up for any doubts about my future fashion choices….but I really couldn't help it.
With being a pear shape I am used to emphasizing my waist in my clothes, generally opting for skater style tea dresses so I was back to the start figuring out what would suit me best and make me feel most confident (and comfortable).  A main factor in determining my clothes choices was that I wasn't a mama to be who liked to show off my bump, Don't get me wrong though I would admire other Ladies babys bumps but just didn't feel comfortable showing off mine.
It was inevitable that my style would change, anyone that knows me knows that I was never a fan of jeans yet each morning (to my surprise!) I was reaching for a pair and teaming them with a jumper or more preferably a long cardigan.
I found this combination more flattering than dresses, often dresses made me much bigger. The division between a top and jeans broke up my siloutte,  a v-neck jumper was also much more flattering on a growing bust size than a round neck.  Layering was also a life saver for me, my body temperature was and still is all over the place so being able to peel off layers or put them on is essential
It turns out I haven't up bought a huge amount of maternity clothes, I was lucky to fit into most of my normal clothes up until about 25 weeks but I also didn't want to spend a fortune on clothes that I wouldn't be wearing for any longer than a few months. So I invested in a few maternity pieces which I interchanged to create different looks. Everything I bought I got online, I found, to my frustration, that stores have a really limited maternity selection and a lot of the sizes were not available.  What I've learned along the way, contrary to some advice I had be given, is to stick to your own size, some people just go up a size in normal clothes when shopping but maternity clothes are specially designed to accommodate your bump.  Opting to go up a size means that the clothes can be ill fitting across your shoulders. You are still spending money on new clothes, that you probably won't wear again, so you might as well purchase clothes that are the best fit! A little bit of tailoring here and there can also make a massive difference.
My Must have Maternity Items
A pair of black and blue Maternity Jeans
Maternity Bra (under wires are most definitely not your friend anymore!!)
Trainers or comfortable boots especially for the last few weeks
Loose fitting vest top or over sized jumper (this is personal choice but I didn't particularly like the feel of anything tight across my bump as at times I already felt like I was bursting!)
Click on an image for a link to the product
Where I Shopped
Topshop have a really nice selection of maternity clothes but definitely more on the pricey side compared to some of the other shops I mention below.  I bought two pairs of Leigh jeans, both in 'below the bump' style.  One issue with maternity jeans, which I know I'm not alone in, is their tendency to slide down.  A lot of people recommended the 'over the bump' style to try prevent this but I actually didn't like the feel of these jeans on, instead I opted to put a belt on mine which worked a treat!
Items I purchased
Black Leigh Jeans: Quite stretchy and elasticated so don't feel like a typical jean however this makes them better at staying up
Blue Leigh Jeans: I liked the fit and colour of these but they did tend to slip down and also loose their shape, however after I gave them a wash they were fine again. once I discovered that there was belt loops it made things so much better!
Corset side midi dress:  I love this dress and really want an non-maternity version of it, there are little corset style tie sides on it which are a nice added detail.  I did however find it only fitted properly when my bump was bigger. Although it says its a midi dress, it really just comes to the knee
Swing Camisole Top: This top was so comfortable and made from a lovely fabric that hung really nicely over my bump.  It was super easy to dress up or just as easy to throw on under a cardigan.
Items that have caught my eye
Boohoo have a good range of maternity clothes. I didn't buy a whole lot from them but I was impressed with the two tops which I did get, the quality was quite good and the prices were really reasonable. There are some questionable items and some of the dresses, particularly bodycon, don't look to be the best quality so just proceed with caution!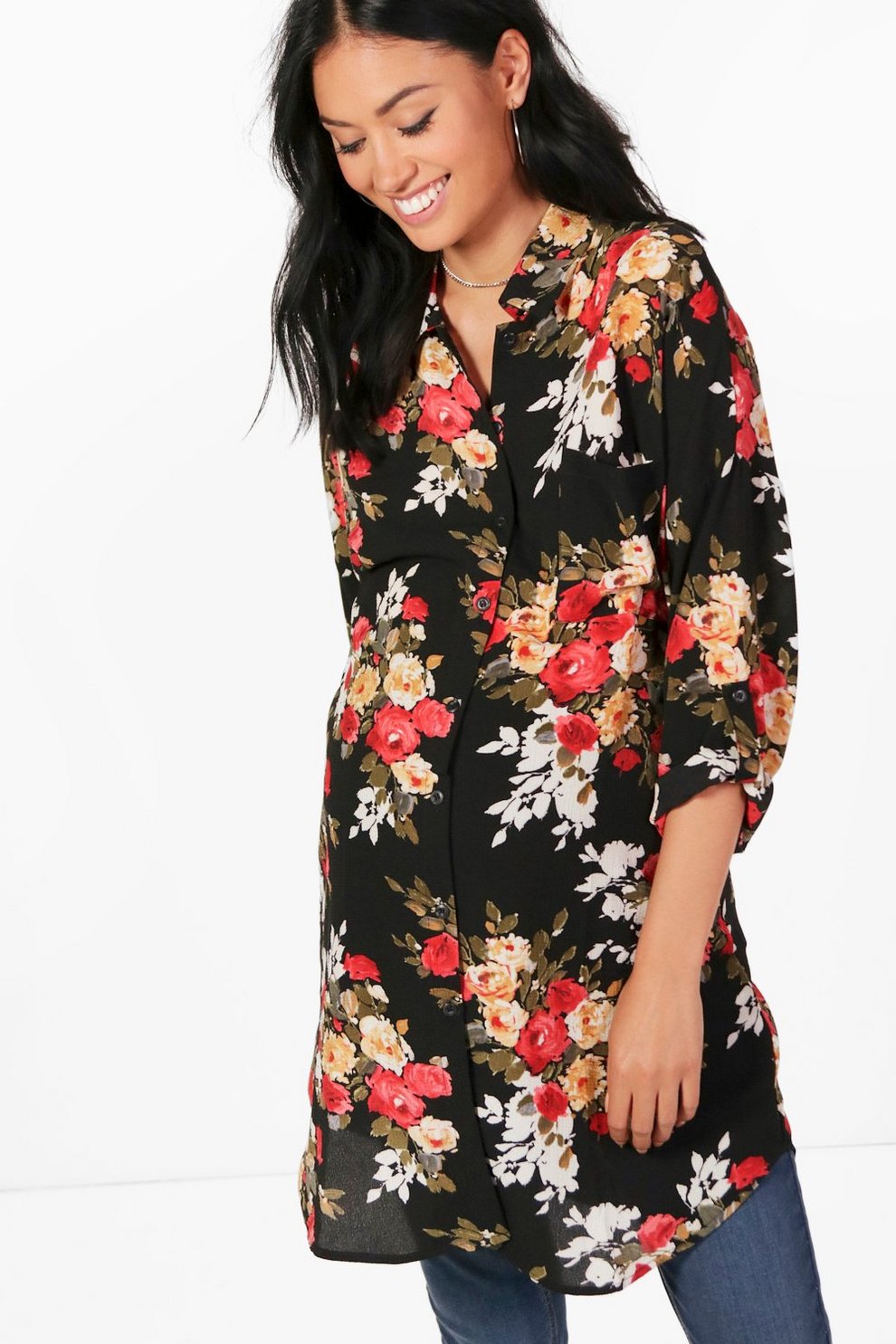 Floral Shirt:  For £18 I found this a pretty good buy, As well as being comfortable it made a nice stylish casual piece when worn with  tan boots
Items which caught my eye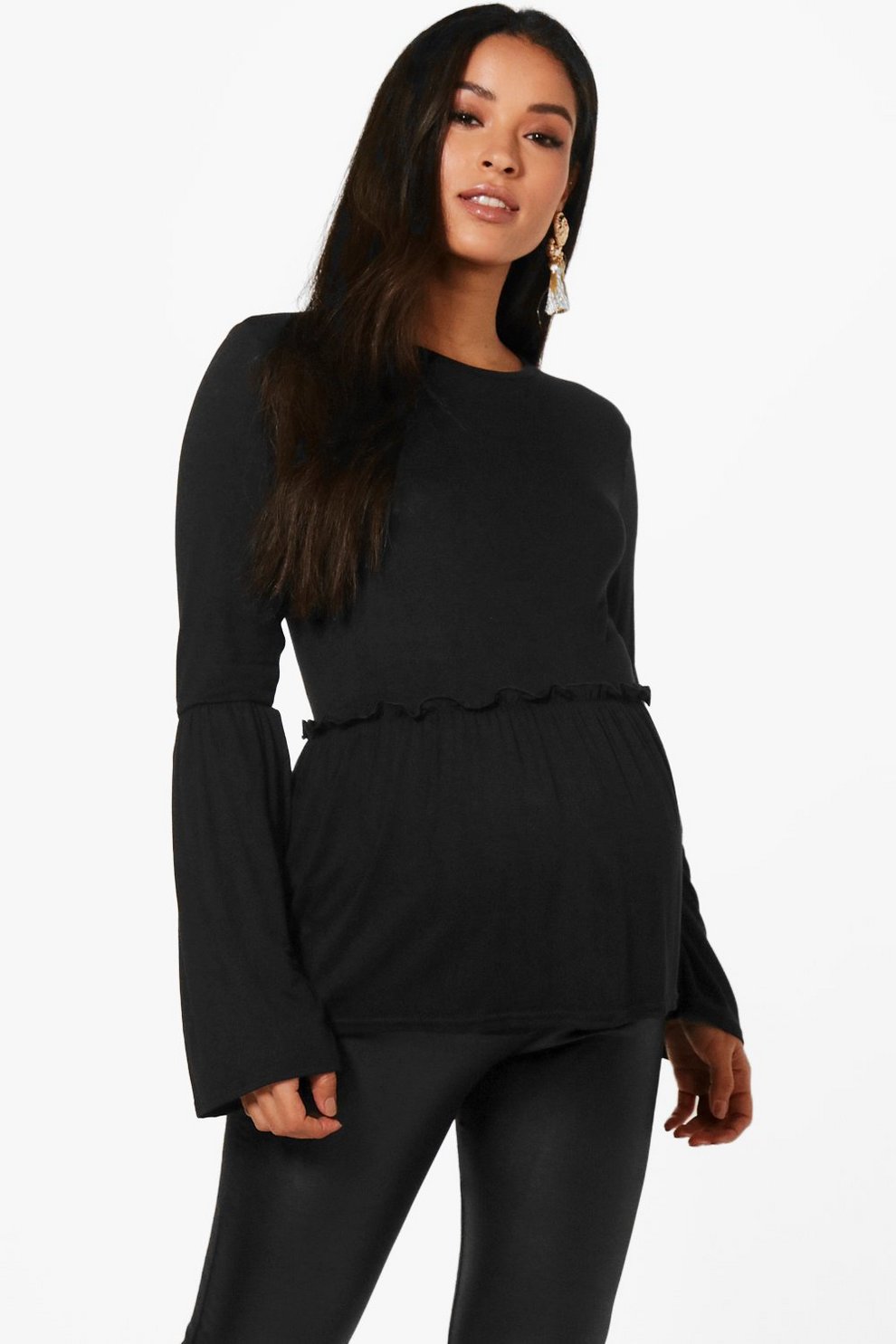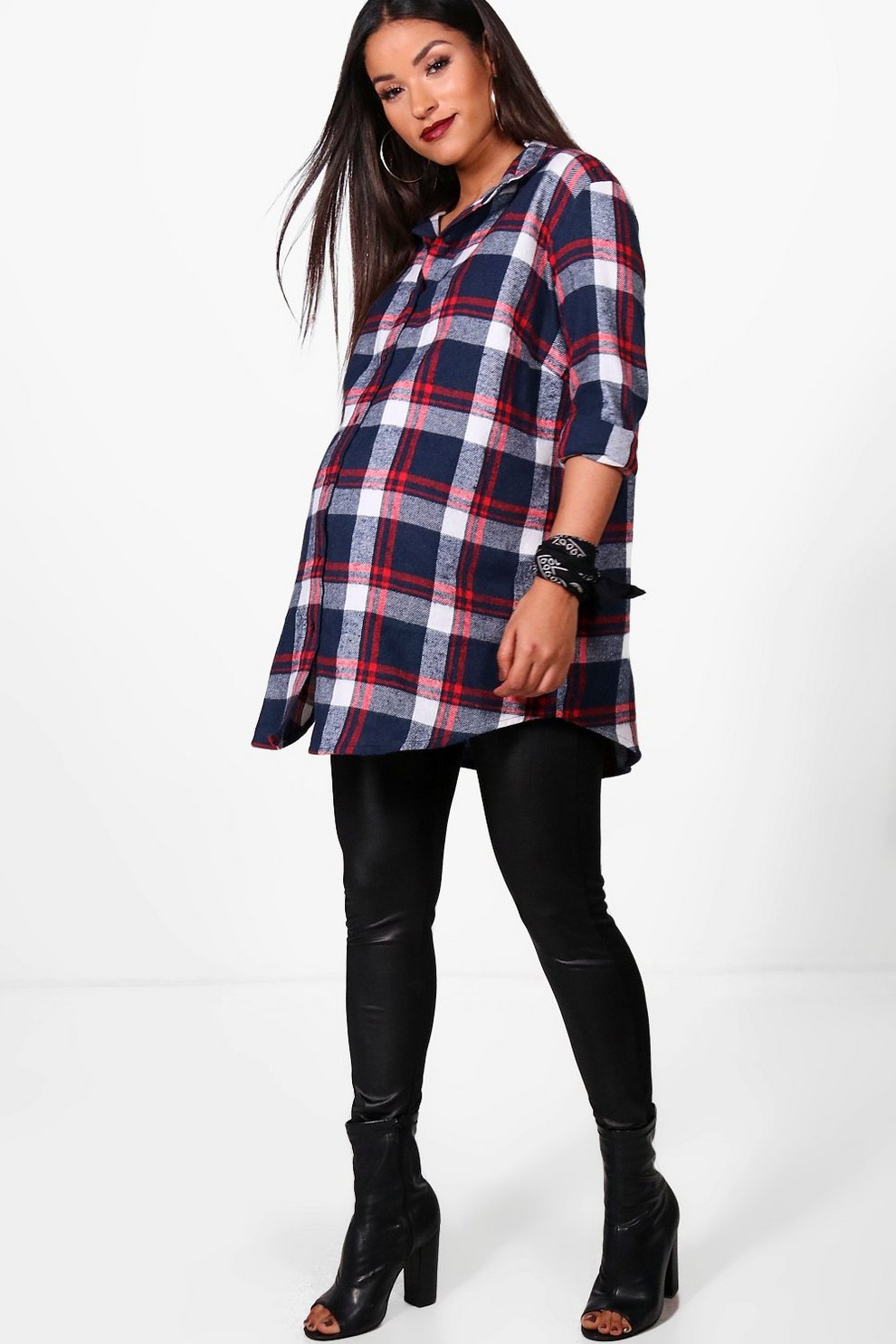 I bought two dresses from New Look, one on sale for €10 and the other was full price at about €18.  I got great wear out of these during the summer, they were really comfortable but also pretty.  I looked at their jeans in store but didn't particularly like the fabric, I found it quite stiff and hard and couldn't imagine that it would wear or wash well. Both the dresses I bought have sold out online but some other items that caught my eye since include:
I really liked the quality of their clothes, however they were probably a fraction more expensive than some of the previous shops I have already mentioned.  I did get a winter coat but it turned out a bit of a waste, a combination of my rising body temperature and a humid Autumn meant I didnt have much use for it.  It was however a really nice quality and most of all warm!
ASOS
Asos have a great range of maternity wear, with everything from pajamas to occasion wear it really could be your one stop shop. I ended up only buying one dress from it for a recent wedding (pictured below). The fit was really nice and flattering, The fabric quality was also very good.  Well worth a try for anyone with a special event coming up!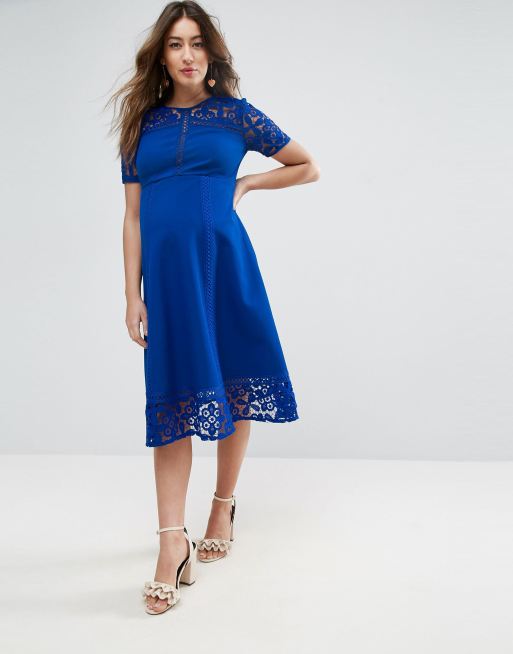 Penneys
I wore a lot of cardigans over jeans during the last few months, mostly because I didn't have to go up a size so the clothes still fitted well on my shoulders. Penneys was great for these as well as pretty scarves which I also wore a lot of when you didn't want to be showing off your bump.  A lot of people recommended the penneys maternity jeans but they weren't stocked in my local store but might be worth trying on if you can find them!
Zara
Zara don't have a maternity section but what they do have is a good selection of stylish and affordable oversized shirts, jumpers and cardigans which is perfect for a growing bump
Other recommendations that were made to me 
H&M
A lot of people recommended H&M for maternity wear especially their jeans however I just never got to one of their stores for a look and nothing jumped out at me online. But it sounds like if could be worth a look
Dorothy Perkins
Dorothy Perkins has a good selection of maternity wear, again its mostly online but is quite affordable
I really hope you have found this post useful and if you have any questions just ask
Louise xx